Dentistry and Medical
For more than 20 years, Roland has provided medical industry professionals with the advanced tools they need to automate product prototyping and manufacturing processes for custom parts, devices and implants. Roland medical solutions offer the precision, ease of use and versatility required for the most delicate applications. Roland's direct part marking device makes it easy to track the usage of parts and devices throughout their lifecycle.
A true open architecture system, Roland dental machines integrate with industry standard 3D scanners and CAD/CAM software to provide an overall production solution. This means that when you own a Roland milling machine you are not tied into expensive hardware/software to complete the end-to-end solution. Plus, you have the flexibility of moving between different hardware/software providers in the future, as your Roland milling machine will seamlessly integrate with them.
So if you want to incorporate Roland's milling device within your existing set-up then you can. Or, if you currently outsource your work and you want to bring production in-house then Roland provides an open architecture milling solution that gives you the flexibility to choose which providers you want to use for the other elements of the end-to-end solution.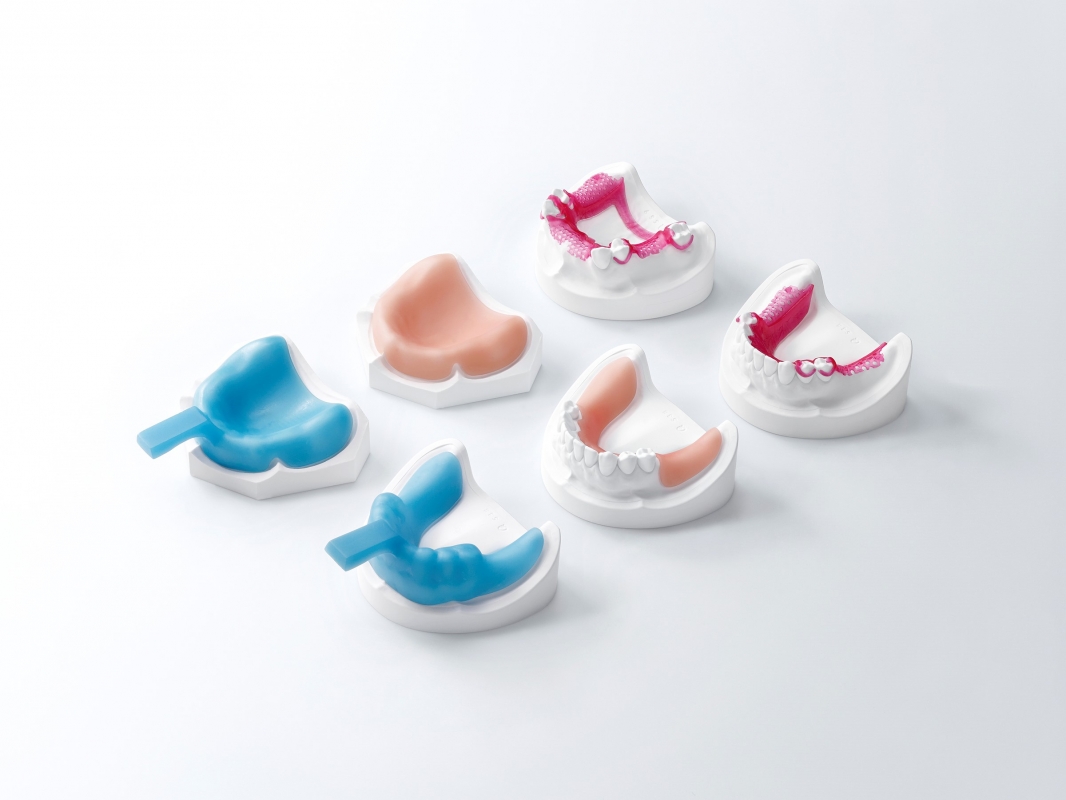 Medical CAD/CAM – Imagine a tool that lets you make completely custom products for any patient, from a wide range of FDA-approved materials. A single machine able to scale with your growth and take each project from prototype to production. One that is flexible and easy enough to operate without expensive technicians or software. And affordable enough to add additional machines as production increases at a fraction of the cost of large CNC mills. This is the thinking behind Roland Rapid Custom Manufacturing (RCM) solutions, a modular approach to help companies grow profitably.
At the heart of Roland's RCM solutions is the MDX series milling machine. In addition to prototyping and manufacturing a wide variety of medical devices and parts, the MDX produces custom dental bridges and crowns, as well as medical implants, all from FDA-approved materials. With the MDX, professionals and their patients benefit from dramatically improved fit, accuracy and materials. Smooth surface finishes and tight tolerances define the technology, making it easy to prove manufacturability as well as conduct critical functional and electrical testing.
UDI Direct Part Marking – Once your part or device is manufactured, it must comply with all federal identification and tracking regulations. To help medical professionals track the usage of surgical instruments and other devices over their lifecycle, Roland has introduced the MPX-90M, a compact, affordable direct part marking device that makes it easier than ever to mark surgical instruments and tools with unique device identification (UDI) numbers. Roland's MPX-90M uses proven micro-percussion direct part marking technology to imprint permanent two-dimensional DataMatrix barcodes directly on devices, as well as text, graphics, logos and other branding elements. With the MPX-90M, you can mark surgical steel, titanium, aluminium, plastics and acrylics with large amounts of data, all in a compact GS1 barcode format as small as one square millimetre.